Service
Please send this form with the repair of your defective machine
Repairs:
28.3.2011
From April 1st, 2011 we can not accept repairs of machines built until the year 1995 for repair, please see below.
 
20.3.1995 
Machines which were built until end of the year 1995 (serial number four to five figures) can not be repaired any longer, because some electronical and mechanical parts are no longer available.
Thank you for your understanding.
Please let us know if you need an interesting offer for the retraction of your old machine in case of buying a new microtap thread tapping unit.
Manuals machines and accessories
Different applications as video (avi) to download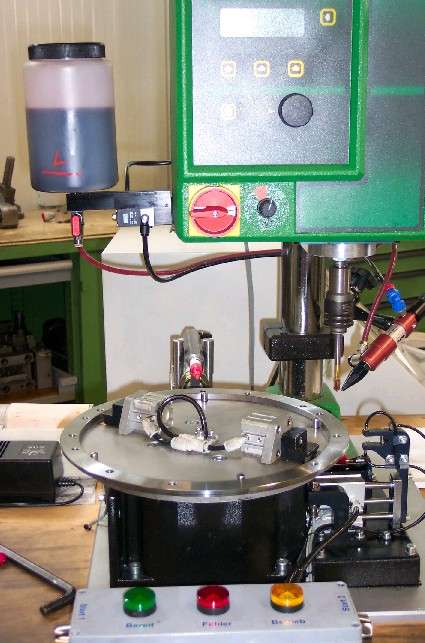 Type of machine
megatap II-G14
Thread
M8 forming
Material
C45
Cutting speed right
800 min-1
Cutting speed left
1.680 min-1
Depth
9 mm
Number of threads
13
Course

 

after inserting the part manually, the machine produces the 13 threads and decontrols after perfect production. 
Example 2: simple automation: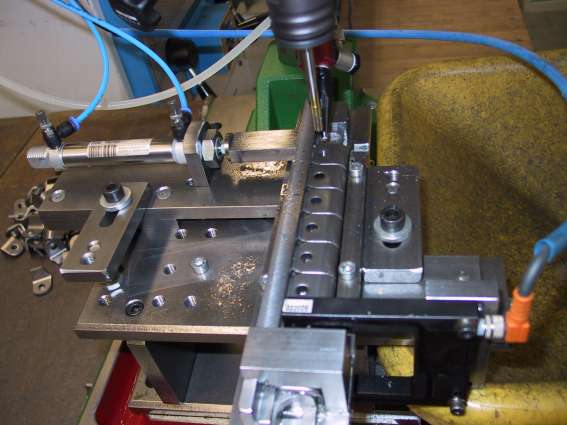 Course: manually inserting of the parts and automatically transportation to the thread tapping process. After threading evaluation with good / bad selection
Technical information of the thread tapping units
More Information (PDFs)